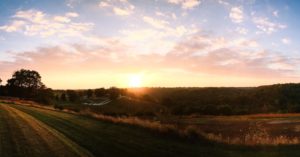 Sunday School  has broken for the summer and will return on Sunday, September 9th at 9:30 a.m.
Christian Education for the children will continue to be offered during worship time with Junior Church leaders guiding them through planned lessons each week.
Bottle Cap Art
Continue collecting those bottle caps from all types of products to help a local school district with their ongoing art project.  Here are a few examples of what Grosse Ile School did this past school year.
Aren't they just awesome!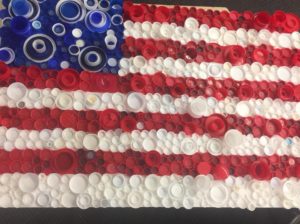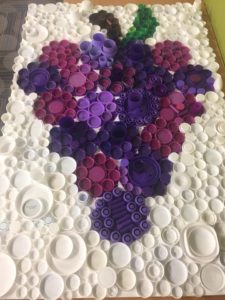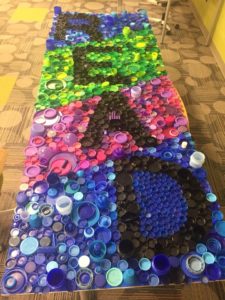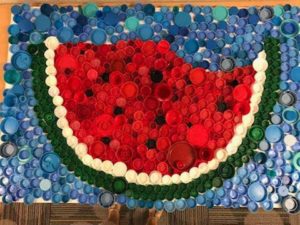 CLOTHING DRIVE
The drop off of gently used clothing to Wagar Middle School can take place anytime AFTER August 1st.  This date was incorrect in the newsletter.  Please hold onto your donations of clothing until August 1st. .
AMERICAN RED CROSS BLOOD DRIVE
The August blood drive here at church as been changed to Wednesday, August 29th from 12;30 – 6:30 p.m.  Appointments are encouraged and can be made by logging onto the Red Cross donation site at www.redcrossblood.org.
.