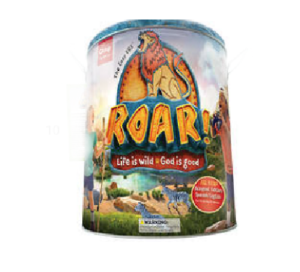 VACATION BIBLE SCHOOL at Carleton UMC will begin on Monday, August 12th and run each night from 6-8:15 p.m. thru Thursday, August 15th.  Children Preschool to 4th grade are invited to join the adventure on the WILD side with ROAR!. God is Good.  Register by calling 734-654-2833 or email Carletonumc@gmail.com.  Older youth will act as group leaders and guides for a week of great fellowship and hearing God's message. Mission focus will be Heifner International.  Click VBS 2019 Registration & Emergency Form to down load the registration form.  Send it back or bring it with you on Monday, August 12th.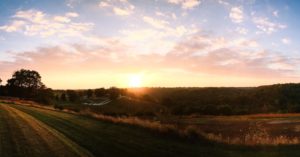 Sunday School  for all ages is held each Sunday, September thru the end of May at 9:30 a.m.  May 19, 2019 will the final day Sunday school will meet for this school year.  The next session will kick off on Sunday, September 8, 2019 when all classes will resume.
We have something for everyone one.
Adults: No prior knowledge needed, no tests, no judgement!
Tim Bodenmiller (Builders Room) will be using the book God's World God's People and Rich Mazur (Seekers Room) are working in  Adam Hamilton's Christianity's Family Tree..  Both of them would be happy to tell you about their class and you are welcome any time!
Come, grow closer to friends while you grow closer to God.
Middle & High Schoolers: You've heard all the Bible Stories…but what does Noah and the Ark really have to do with you?
Hang out with friends and learn more about how to apply what you learned when you were little to your everyday life.  Fifth and Sixth graders with meet in the Middle School Room with Karyn Vaughn, Seventh-twelfth graders will meet in the Youth Room with Jamie Kim.
Come, grow closer to friends while you grow closer to God.
Preschool and Elementary School Students: You may have started to "Dig In" to the Bible last year…  You get pick up where you left off and conquer the New Testament this year!
Miss Karen will meet with the 2nd-4th graders in the Upper Elementary Room and Miss Kim, Miss Angie, Miss Virginia, and Miss Jen will be guiding our youngest learners in the Early Childhood Room.
Come, grow closer to friends while you grow closer to God.
Toddlers:  We know you are learning faster than all of the rest of us…so you get to join the preschoolers in their hands on, center based classroom.  We also know you are independent spirits, so your teachers will follow your needs and if you feel like some down time in the nursery, one of them will go too!
Come, grow closer to friends while you grow closer to God.
Babies: You are never too young to learn that church is a good place and that you are loved here…You are welcome to join the adult classes but if they are not quite your style and you prefer the nursery during the Sunday school hour, have your mom or dad talk to Karyn  and she will find a caregiver for you!
Come, grow closer to friends while you grow closer to God.
Bottle Cap Art
Continue collecting those bottle caps from all types of products to help a local school district with their ongoing art project.  Here are a few examples of what Grosse Ile School did this past school year.
Aren't they just awesome!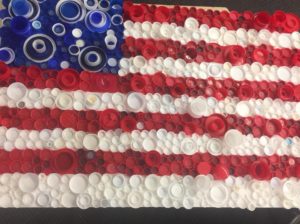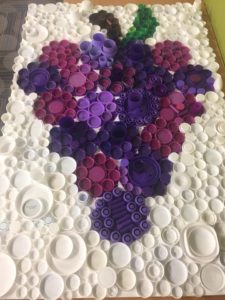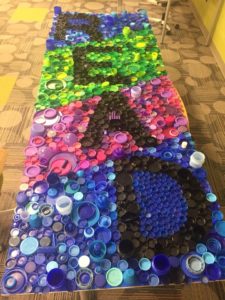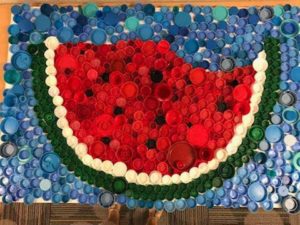 .