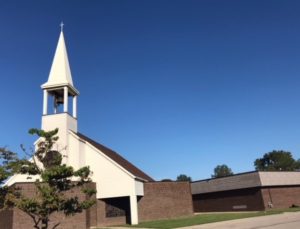 Growing with God….Reaching out to the World!
Carleton UMC is an open and welcoming congregation.  We have two opportunities for worship each Sunday morning at 8:30 (traditional) and 10:45 (blended). A fully-staffed nursery is provided at our 10:45 service along with Junior church for children.  Sunday school for all ages begins at 9:30. Our entirely handicap accessible building is located at 11435 Grafton Road in Carleton, across from the Airport School main campus.
We Are A Church with a Vision
With God's guidance, we envision Carleton United Methodist Church as a family, alive and growing in a trusting environment; preparing everyone who enters to live and serve in the world. The Carleton United Methodist Church has a rich and diverse heritage to be proud of. We are a loving, prayerful congregation which seeks to grow spiritually by the study and application of God's word.
If you would like more information about our church and programs call the church office today at (734) 654-2833 or by email at carletonumc@gmail.com.
Have a prayer request?  Email carletonumc@gmail.com.  All prayer requests received will be verified before being pass on through the system.